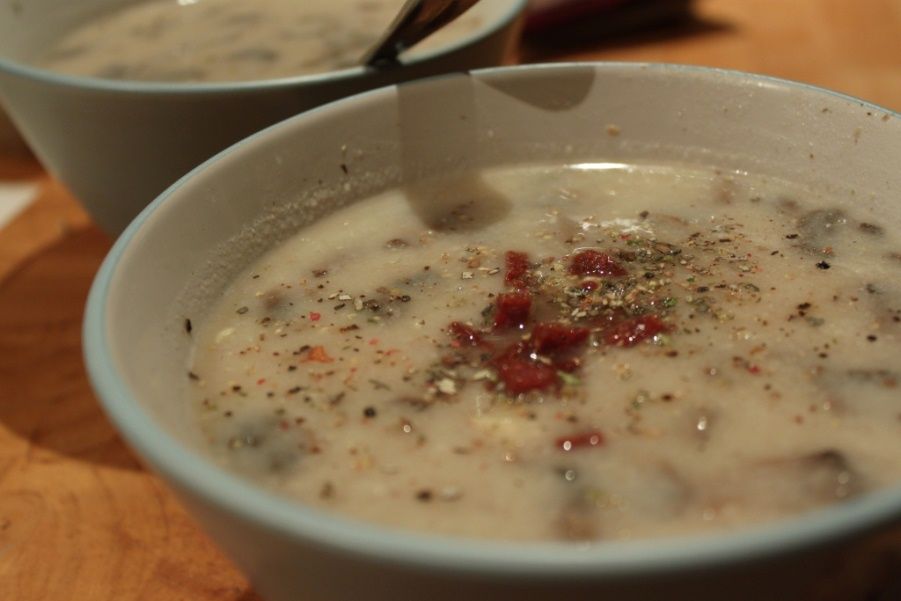 Things got a bit involved on this site. The dishes became very involved and fancy. But things got very busy at work, and out of work. And it got really cold at night times quite suddenly. So now there is flannelette sheets on the bed and there is this soup. Creamy and comforting and incredibly simple to make. I got home from the gym, 10 minutes of prep cooking. Leave it to simmer while I showered, came back and blended it up and voila. Perfect soup for sitting on the couch snuggled under my quilt.
This is naturally vegan and gluten free. It's full of protein and things that are good for you. I added diced fried chorizo bits on top of mine because it is amazingly delicious but somewhat takes away from the vegan status. Bacon bits would be equally delicious. But the chopped toasted almonds are pretty amazing if you want to keep it vegan/vegetarian.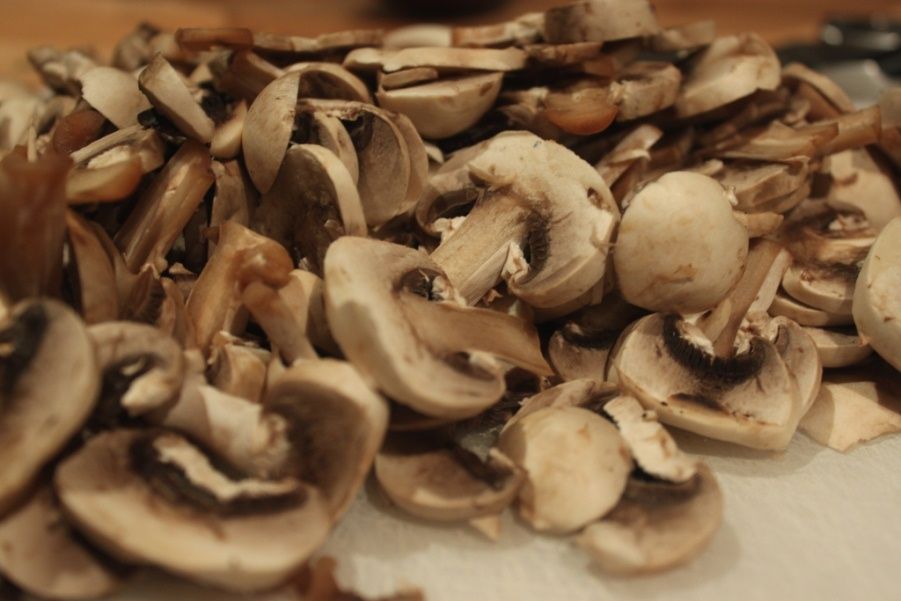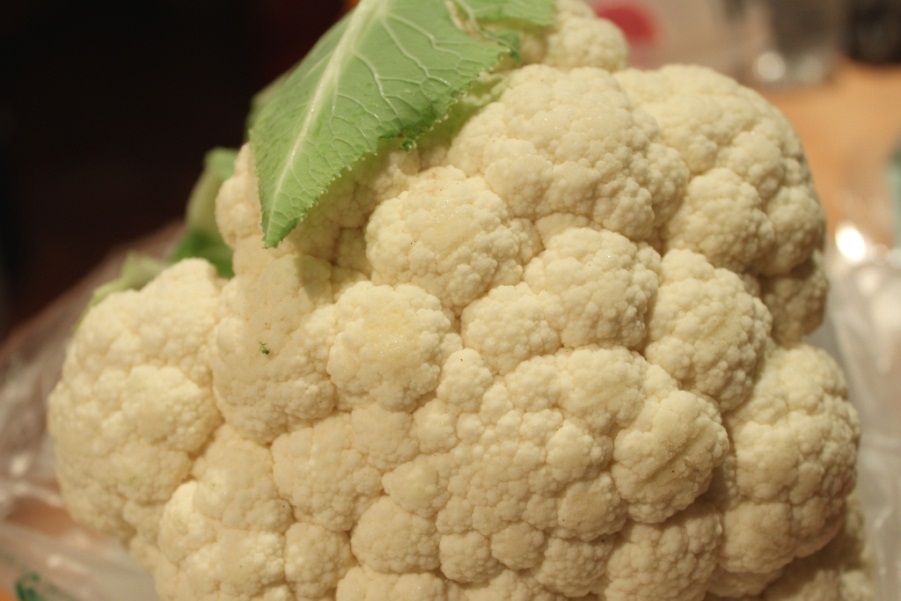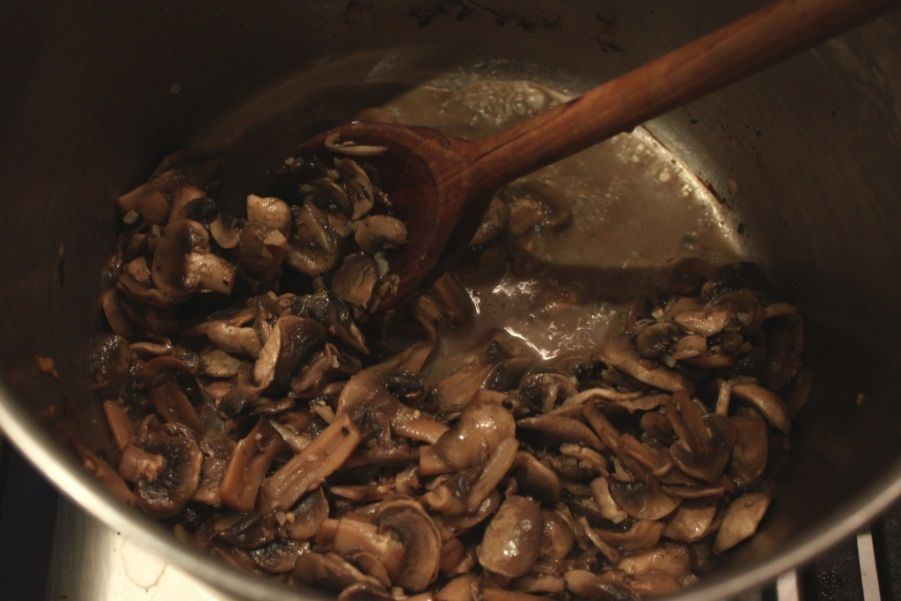 Mushroom, White Bean and Cauliflower Soup
Olive oil
1 – 2 cloves garlic, minced
Salt and Pepper
500g mushrooms of choice, thinly sliced
1 brown onion, diced
1 small head of cauliflower, broken roughly into large florets.
1 litre vegetable stock
1 litre water
1 cup of almond meal
Tin white beans, rinsed
Diced, fried salami
Toasted almonds
Dried oregano
More black pepper
Drizzle a good glug of olive oil into your soup pot and heat to medium. Add the garlic, and cook 1-2 minutes until softened and fragrant. Thinly slice the mushrooms and add to the pot, and a good few cracks of pepper and fat pinch of sea salt. Stir well to mix through the garlicky oil across all the mushroom slices. Fry until the mushrooms release their liquid, then it absorbs/evaporates back again. Remove from the pot and set aside.
Add a tablespoon more olive oil to the pot and add the onion, cook 5 minutes until translucent but not browned. Add the stock, water and cauliflower. Bring to the boil, then reduce to a simmer. Simmer 15 minutes, until the cauliflower is tender. Add the white beans.
Remove from heat, then puree with a stick blender. Add the almond meal and blend it in, too.
Add mushrooms back to pot, place back over low heat. Cook 2 minutes so that the mushrooms heat up again. Check for seasoning.
Serve, garnished with oregano flakes, plenty of black pepper and toasted almond bits.
If you don't mind breaking the vegan-ness of this dish, serve with fried diced salami pieces or bacon bits